DE-ÖKO-022
Back

Sold out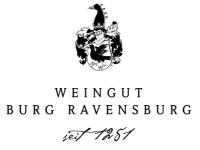 2018 KAPELLENBERG Riesling**
VDP.GROSSES GEWÄCHS® distinguishes the highest quality German vineyards. Here, the best wines ripen with complex flavor, expressive site character and special ripening potential. GROSSE GEWÄCHS® from Heitlinger live from the substance given to them by the soils on which they grow. In the case of the white wines, it is independence and minerality; in the case of the red wines, it is the dense heart of the limestone soils that lends them intensity and length: traits that clearly emerge in the wine glass as a result of intensive care of the vineyards by hand, the gentlest hand harvesting and sensitive vinification. KAPELLENBERG is our highest vineyard at 300 meters. An over 50% steep slope above the village of Eichelberg. Naturally fermented and matured in large wooden barrels. Long yeast storage.

Aromas of passion fruit, lime and mango, fine acidity and minerality.

To vegetables and Mediterranean fish dishes.
Product information
Category

Wine

Color

white

Taste

Secco

Vintage

2018

Grape variety

Riesling

Bottle size

0,75 Liter

Quality level

Deutscher Qualitätswein

VDP-Klassifikation

VDP.GROSSES GEWÄCHS®

Origin

Baden (DE)

Alcohol percentage

13% vol

Acidity

5,1 g/l

Residual sugar

2,5 g/l

Contains sulfites

Yes

Recommended serving temperature

8 - 10 °C

Öko-Kontrollstellennummer Produzent

DE-ÖKO-022
Allergens
Information about the shop of Weingüter Heitlinger & Burg Ravensburg GmbH
---