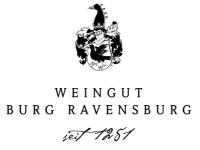 2008 DICKER FRANZ Lemberger
Since 2008, we have been storing a portion of each vintage of our VDP.GROSSEN GEWÄCHSEN® in order to put them on sale at a later date with perfect maturity. All wines carry our WINE-LIBRARY seal.

DICKER FRANZ 2008 convinces with depth, but immensely finely woven structure. A fresh and graceful character, very juicy, a very clear and fragrant fruit of blackberry, plum paired with an enormous depth. In the first impression pepper and juniper, later also some cinnamon, clove and violet.

To game, lamb, aromatically prepared beef.
Product information
Category

Wine

Color

red

Taste

Secco

Vintage

2008

Grape variety

Lemberger

Bottle size

0,75 Liter

Quality level

Deutscher Qualitätswein

VDP-Klassifikation

VDP.GROSSES GEWÄCHS®

Origin

Baden (DE)

Alcohol percentage

13,5% vol

Acidity

5,7 g/l

Residual sugar

0,8 g/l

Contains sulfites

Yes

Recommended serving temperature

16 - 18 °C
Information about the shop of Weingüter Heitlinger & Burg Ravensburg GmbH
---