DE-ÖKO-022
Back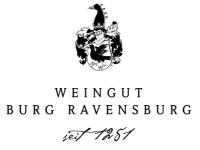 2015 Riesling Trockenbeerenauslese**
In 2015, nature gave us the best conditions imaginable for noble sweet Rieslings. The berries were selected from our Grosses Gewächs sites.
The grapes are carefully sorted and slowly pressed after a juice skin contact time of about 24 hours.

The wine inspires with a brilliant play of fruit ranging from ripe pears to exotic fruits. On the palate wonderfully fruity and harmonious, without sweetness or acidity dominating too much.

As an aperitif, with foie gras, game pâté, blue cheese and with dessert.
Product information
Category

Wine

Color

white

Taste

Sweet

Vintage

2015

Grape variety

Riesling

Bottle size

0,375 Liter

Quality level

Deutscher Prädikatswein - Auslese

Origin

Baden (DE)

Alcohol percentage

8,5% vol

Acidity

11,9 g/l

Residual sugar

230,9 g/l

Contains sulfites

Yes

Recommended serving temperature

7 - 9 °C

Öko-Kontrollstellennummer Produzent

DE-ÖKO-022
Allergens
Information about the shop of Weingüter Heitlinger & Burg Ravensburg GmbH
---