DE-ÖKO-022
Back

Sold out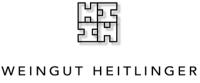 2016 KÖNIGSBECHER Pinot Noir**
"Königsbecher" is a steep and very protected south-facing site, which is also the lowest situated of the winery. The rare composition of its soil of ferruginous calcareous marl stores the sun's heat and gives it back to the grapes like no other site of the winery.
The grapes are gently harvested by hand, several harvesting passes ensure that only ripe and undamaged berries reach the cellar. 50% whole grapes and 50% whole berries are fermented spontaneously in a 5000 l wooden cuvée and hand punched down. The goal is to obtain clear-fruited, elegant, persistent Pinot Noirs with a fine tannin structure. The malolactic fermentation also takes place spontaneously in the spring in wood, here the wines mature for 8-12 months.

Lively fruity Pinot Noir, fine but long lasting. Spicy aromas of strawberries, wild berries and plums. Fine nuances of coffee and chocolate.

To fillet of beef, light game dishes and wild fowl.
Product information
Category

Wine

Color

red

Taste

Secco

Vintage

2016

Grape variety

Spätburgunder

Bottle size

0,75 Liter

Quality level

Deutscher Qualitätswein

VDP-Klassifikation

VDP.GROSSES GEWÄCHS®

Origin

Baden (DE)

Alcohol percentage

13% vol

Acidity

6,8 g/l

Residual sugar

0,5 g/l

Contains sulfites

Yes

Recommended serving temperature

16 - 18 °C

Öko-Kontrollstellennummer Produzent

DE-ÖKO-022
Allergens
Information about the shop of Weingüter Heitlinger & Burg Ravensburg GmbH
---