DE-ÖKO-022
Back

Sold out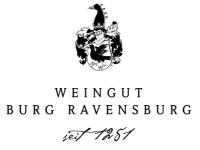 2017 DICKER FRANZ Blaufränkisch**
The soils of the DICKER FRANZ site are a mixture of gypsum-keuper, formed in the Triassic period about 250 to 210 million years ago. The weathered rock is meager, heat-storing and very calcareous and thus optimal for the production of full-bodied red wines. The site owes its name to Baron Franz Göler von Ravensburg (1701 to 1765). He was very fond of culinary delights and went down in family annals as the "Fat Lord". Not only the former castle building at the keep, but also his favorite vineyard were named after him. The grapes are gently harvested by hand, several harvesting passes ensure that only ripe and undamaged berries reach the cellar. At the winery, they are conscientiously sorted and fermented in small containers as whole berries and whole bunches in wooden cuves. The malolactic fermentation takes place in barriques, where the wines age for 10-15 months.

Aromas of black cherry, cassis and elderberry, coffee and cocoa. Powerful body with hints of chocolate, rich tannin and long finish.

Falstaff Weinguide Germany 2022: 93 points.
Vinum Weinguide Germany 2022: 91 points
Gourmetwelten Cup Red 2022: 91.0 points

To game and wildfowl, lamb, pepper steak, strong ragout dishes and spicy cheese.
Product information
Category

Wine

Color

red

Taste

dry

Vintage

2017

Grape variety

Lemberger

Bottle size

0,75 Liter

Quality level

Deutscher Qualitätswein

VDP Classification

VDP.GROSSES GEWÄCHS®

Origin

Baden (DE)

Alcohol percentage

13,5% vol

Acidity

6,7 g/l

Residual sugar

0,4 g/l

Contains sulfites

Yes

Recommended serving temperature

16 - 18 °C

Öko-Kontrollstellennummer Produzent

DE-ÖKO-022
Allergens
Information about the shop of Weingüter Heitlinger & Burg Ravensburg GmbH
---