DE-ÖKO-022
Back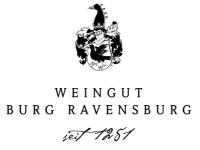 2017 HUSARENKAPPE Riesling **
Vines over 40 years old are rooted in 220 million year old unique gypsum keuper rock. The grapes are gently harvested by hand, carefully sorted and slowly pressed after a juice skin contact time of several days. Husarenkappe is defined by a special shelf life and a fascinating character.

Shows a strong straw yellow color. An intense, tension-laden minerality and spicy fruit on the nose, slightly smoky, salty, very complex. The palate is dense, full-bodied, with beautiful richness and a ripe fruit of honey apple, lemon zest, orange and sweet grapefruit. Distinctively strong character with an elegant finish.

92 POINTS BY ROBERT PARKER, THE WINE ADVOCATE.

Pair with poached and fried fish, white meats, salads, vegetables and Asian cuisine.

Product information
Category

Wine

Color

white

Taste

Secco

Vintage

2017

Grape variety

Riesling

Bottle size

0,75 Liter

Quality level

Deutscher Qualitätswein

VDP Classification

VDP.GROSSES GEWÄCHS®

Origin

Baden (DE)

Alcohol percentage

12,5% vol

Acidity

8,6 g/l

Residual sugar

4,2 g/l

Recommended serving temperature

11 - 12 °C

Öko-Kontrollstellennummer Produzent

DE-ÖKO-022
Information about the shop of Weingüter Heitlinger & Burg Ravensburg GmbH
---