DE-ÖKO-022
Back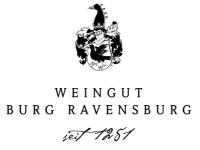 2017 Sekt Rabanus Riesling brut**
The estate has been producing a "Prestige Vintage Sparkling Wine" since 1990, according to the traditional "Methode Champenoise", named after the progenitor of "Derer von Ravensburg": Rabanus (930). The production of the sparkling wine already begins in the vineyard. We use selected vineyards on the Burgberg, which are cultivated throughout the entire growing season to meet the requirements for sparkling wine. During the harvest the grapes are handpicked and in the cellar juice is gently extracted by means of whole bunch pressing. Only in absolutely optimal years do we use the grapes for Rabanus sparkling wine. The "raw sparkling wine" matures on the yeast for at least two years and is then finished in small batches to maintain optimal freshness.

A wonderfully fresh Riesling sparkling wine, with delicate aromas of lightly ripened apples, pears and citrus fruits, paired with the fine minerality of our Keuper soil. On the palate, fine, deep and delightfully playful with a fresh fruit, lively acidity and fine perlage.

The perfect sparkling aperitif. With grilled fish, white meat, salads, with hard cheeses and with dessert.
Product information
Category

Sparkling wine

Color

white

Taste

brut

Vintage

2017

Grape variety

Riesling

Bottle size

0,75 Liter

Quality level

Deutscher Sekt b.A.

Origin

Baden (DE)

Alcohol percentage

11,5% vol

Acidity

9,9 g/l

Residual sugar

5,3 g/l

Contains sulfites

Yes

Recommended serving temperature

7 - 10 °C

Öko-Kontrollstellennummer Produzent

DE-ÖKO-022
Allergens
Information about the shop of Weingüter Heitlinger & Burg Ravensburg GmbH
---