DE-ÖKO-022
Back

Sold out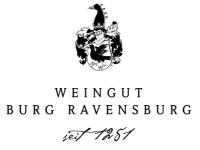 2018 LÖCHLE Weißburgunder**
VDP.GROSSES GEWÄCHS® identifies wines from the best vineyard sites. The 9 hectare LÖCHLE site is located in the south exposed part of the Burgberg. The vineyards are partly terraced, partly they have a slope of up to 40%. The special feature of the site, to which it owes its name, is a natural cauldron-shaped cut in the terrain. This depression has the effect that the two flanks of the hill protect the site from cool winds and a particularly warm microclimate can develop there, which is especially optimal for Burgundy varieties. The grapes are gently harvested by hand, carefully sorted and slowly pressed after a juice skin contact time of several days and fermented for about 8 months in barrique. Multi-layered soil profile of reed sandstone, blue marl, gypsum and claystone.

Characterized by ripe fruit and fresh herbal aromas supported by a fine minerality and zesty acidity.

Falstaff Weissburgunger Trophy 2021: 92 points.

Gourmet Worlds 2021 Site Cup: 92 points.

To Mediterranean and Asian cuisine, grilled saltwater fish, fish stew with cream sauce, to Epois and Munster cheese.

Product information
Category

Wine

Color

white

Taste

Secco

Vintage

2018

Grape variety

Weißburgunder

Bottle size

0,75 Liter

Quality level

Deutscher Qualitätswein

VDP-Klassifikation

VDP.GROSSES GEWÄCHS®

Origin

Baden (DE)

Alcohol percentage

13% vol

Acidity

6,9 g/l

Residual sugar

0,4 g/l

Contains sulfites

Yes

Recommended serving temperature

9 - 11 °C

Öko-Kontrollstellennummer Produzent

DE-ÖKO-022
Allergens
Information about the shop of Weingüter Heitlinger & Burg Ravensburg GmbH
---