DE-ÖKO-022
Back

Sold out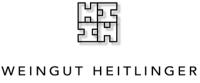 2018 Heitlinger Four**
The grapes are gently harvested by hand, carefully sorted and fermented in small vats as whole berries. The malolactic fermentation takes place in used barriques, where the wines age for 8-12 months. Grown on Keuper soils with clay and loess overlay.

FOUR is a blend of the 4 grape varieties Pinot Noir, Pinot Meunier, Lemberger and Cabernet.
Aromas of black cherry, plum and wild berry. Full fruit, soft tannins and long finish.

To game, lamb, beef and roasts.
Product information
Category

Wine

Color

red

Taste

dry

Vintage

2018

Bottle size

0,75 Liter

Quality level

Deutscher Qualitätswein

VDP Classification

VDP.GUTSWEIN

Origin

Baden (DE)

Alcohol percentage

12,5% vol

Acidity

6 g/l

Residual sugar

0,2 g/l

Contains sulfites

Yes

Recommended serving temperature

16 - 18 °C

Öko-Kontrollstellennummer Produzent

DE-ÖKO-022
Allergens
Information about the shop of Weingüter Heitlinger & Burg Ravensburg GmbH
---